Anti Aging
for every part of your life!

~~~~~~~~~~~~~~~~~~~~~~~~~~~~~~~~~~~~~~~~~~~~~~~~~

Products for your Entire Life!
BUY PRODUCTS HERE
ALL products carry a Money Back Guarantee, from the finest nutrition company in the world (AND the Leader in Green Products & Green Business)!! And, with membership, I pay half the shipping, and give an additional discount.
Additional special discounts apply to select products.
Super Grape Tonic
~~~~~~~~~~~~~~~~~~~~~~~~~~~~~~~~~~~~~~~~~~~~~
PROUD to be a Healthy, Happy, Shaklee Dist. since 1973
enjoying a life of time freedom, financial freedom, & fun!
sharing excellent health and earth-friendly products
Anti-Aging, Inside & Out!
Welcome to my Ordering Page. I became a Shaklee Member and Independent Distributor in 1973. At first it was to easily get my products. Then I began my lifetime career, sharing health and non-toxic living.
These links are to my Personal Web Site where you can shop for the products that I love and want to share with you! You can also get specific information on the products, and learn more about Dr. Shaklee, an amazing Pioneer in supplementation and ''Green'' living!
We are so sure that our products are the very best, and that they really work, that the company offers a 100% money-back guarantee on all products.
The Company has some great incentives, and my personal ones are to pay 50% of the normal shipping costs (expedited shipping not included) for members, and to offer an additional discount to members.
Gold Ambassador memberships are by far the most economical and beneficial, and there is a wide product choice. But ANY Membership is an excellent value for helping all aspects of your life, your family, your environment!!
Please write with any questions!!

Anti Aging Skin Care

Anti Aging Beauty Products

Anti Aging Inch Loss

Green Living

Super Grape Tonic

Anti Aging Supplements

Rx For Great Health

~~~~~~~~~~~~~~~~~~~~~~~~~~~~~~~~~~~~~~~~~~~~~~
*These statements have not been evaluated by the Food and Drug Administration. These products are not intended to diagnose, treat, cure, or prevent any disease.
~~~~~~~~~~~~~~~~~~~~~~~~~~~~~~~~~~~~~~~~~~~~~~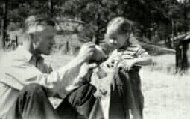 CONTACT US HERE

---