Fabulous Anti Aging Skin Care
Searching for the illusive Anti Aging Skin Care Magic-Bullet is something we Baby Boomers are becoming famous for!!! After all, we watch Oprah and see that our ''Real Ages'' are years, maybe even decades, below our chronological ones!



Annie & Toomba with William H. Macy on the set of WILD HOGS, much of which was filmed in and around Madrid, NM, 2006



We can attribute much of this to excellent, organic food choices available in most grocery stores these days, a general awareness of the importance of a Positive Outlook on Life, taking better care of ourselves (exercising, eating right, drinking pure H2O, taking our vities, getting plenty of sleep), and attending to our Spiritual Lives.
We demand Anti Aging Inside as well as Out!! We are committed to taking all the necessary steps to live our lives to the fullest till the end of our days on this planet!
From an early age, my Mom searched for great products for her dry skin; she inherited this skin type from her parents, and I in turn inherited this from her. Add to the mix--- living in Colorado's dry climate, and spending lots of time outdoors gardening, hiking, skiing, and horse back riding!!
We needed help! Skin Care was somewhat limited in my mom's young life, the 1930s & 40s. Anti Aging skin care was almost unheard of. As the era of the 1950s and 60s arrived, there was more time and money to invest in skin care, and more women--- as well as men--- started to take interest in Healthy Skin. By the time the '80s rolled around, people were getting serious about major life changes.
When I was in High School, sunscreens were just being invented, and not a minute too soon!! i remember the days of Zinc Oxide, huge ski goggles, and bulky gardening hats--- we still got sunburns, blisters, swollen lips, and peeling skin. OUCH!!!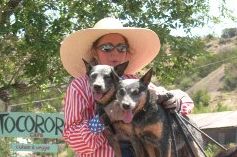 A large part of Anti Aging is Prevention and Sun Safety, and big goofy hats! (July 4th 2007 parade, Madrid NM)


Unfortunately we did not have the great Prevention Products we do today.
Vitamin C and Vitamin E are two nutrients that are very important for Anti Aging of the skin. Getting them into the skin cells is the challenge! Yes, taking vitamins C and E as supplements can be helpful, but to TARGET THE SKIN from the outside can be the most beneficial.
It takes a lot of cooperation between Nature and Science to achieve this. And just how do these vitamins benefit the skin?



THE SEARCH FOR ANTI AGING SKIN CARE
Ma searched high and low for the latest, greatest skin care products and paid huge prices for them, and as her 50s melted into her 60s, she paid even more for the promises of softer, younger-looking skin. Those products did help a bit, but the price/result ratio was always a disappointment.
By this time I was approaching my 30s and knew that I, too, must begin my life-long commitment to quality skin care, doing my part to stay on the Anti Aging band wagon!
It was obvious that the women with the nicest skin, who were in my mom's age group and even older, limited their exposure to the direct sunlight, wore great sun hats, and always wore subtle, flattering makeup. Makeup that later I learned to apply for a 10 minute face lift!
So began my own quest for Anti Aging Skin Care!! One of the first steps was learning a simple but effective skin care regimen.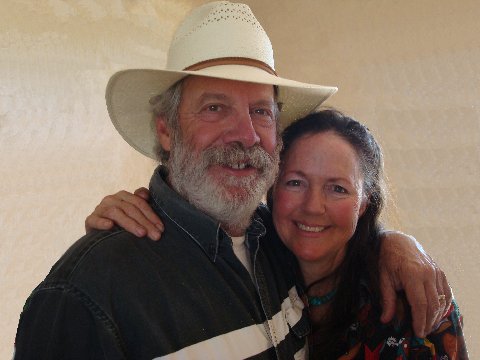 Tom and Annie
Annie's 60th birthday party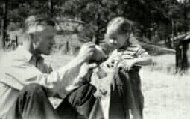 Please share your great story!!
We'd love to hear your story, do tell!!!
What Other Visitors Have Said
Click below to see contributions from other visitors to this page...

Soft Vitamin Nourished Skin Not rated yet
Can vitamins really enter through your skin and help it repair and become more healthy and radiant? YES YES!!! Wish i remembered the exact year, but …