Could Resveratrol Possibly Help Extend
Your Expiration Date by 25 years?
The question is...
How would you like to feel 25 years younger
and live 25 years longer??
Doesn't everyone dream of feeling younger
and living longer?
Resveratrol is one of the most researched substances. It's role in anti aging is impressive!! It has shown to positively impact many aspects of health.

There are 4 key mechanisms of Aging and the Super Grape tonic has a positive impact on all 4!

IS YOUR ANSWER YES???! Are you too excited to read any farther? Ready to order the Super Tonic NOW??? HERE IT IS! (With membership, I pay half the shipping, and with Autoship you get even more discount. Total savings, approx. 33%).


A Leading Doctor, a foremost authority on AGING, was interviewed on the Barbara Walter's AntiAging Special April, 2008. At that time he estimated it would be about 5 years before the resveratrol research could start helping everyone..... but do we have great news for you!!


Proud to have been a healthy, happy Shaklee Dist. since 1973!!
~~~~~~~~~~~~~~~~~~~~~~~~~~~~~~~~~~~~~~~~~~~~~
In this terrific, short video,
Jamie McManus M.D. discusses
WHY WE AGE.
~~~~~~~~~~~~~~~~~~~~~~~~~~~~~~~~~~~~~~~~~~~~~
ANTI-AGING DISCOVERIES
A leading researcher said: ''We used to think that aging was a lot like -- as if we were cars -- we're made fresh and youthful, and then we eventually just break down and die. What we didn't realize until recently is that we're much more complex than a car. We fix ourselves if we're broken. And we found that there are particular genes that protect us against aging and if we can tap into these genes, we would have a way of protecting ourselves against the aging process.''

~~~~~~~~~~~~~~~~~~~~~~~~~~~~~~~~~~~

Amazing Life-Extension Chemical Is Found in Certain Red Wines Read Here for the complete details!!! As Nicholas Wade states in his article, ''The finding could help explain the so-called French paradox, the fact that the French live as long as anyone else despite consuming fatty foods deemed threatening to the heart.''


Drink 100 Glasses of Red Wine Daily???

OR just the Health Benefits from those 100 glasses??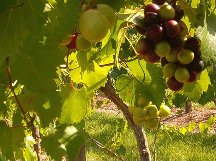 There is a Super Grape which has an extra chromosome, giving it the extra power of Proanthocyanidins, essentially making it 10X as effective than resveratrol by itself!
The amazing Polygonum cuspidatum (japanese knotweed) is very high in resveratrol, and is the main source in the super tonic; it has been concentrated to 98% purity; Another of it's names is Huzhang, and the root extract is a traditional Chinese medicinal treatment.
Please watch this two minute overview of a revolutionary Super Grape Tonic.
Order this all natural, 100% money-back guaranteed NOW
~~~~~~~~~~~~~~~~~~~~~~~~~~~~~~~~~~~~
Want To Read Great Scientific Studies?
For an in depth interview with Dr. S. & N. Wade, watch this
Charlie Rose PBS special.
Harvard Medical School Study, Dr. S.
Harvard Medical School Study, Red Wine Extract Key to Longer Life!
See Happy, Healthy Mice drinking red wine's benefits
HERE!
Fortune--Can red wine help you live forever?
Technology Review--The Fountain Of Health
What in the world is an AGE Protein? The answer is
HERE!
Mounting Evidence Shows Red Wine Antioxidant Kills Cancer
~~~~~~~~~~~~~~~~~~~~~~~~~~~~~~~~~~~~~~~~~~~~~~
*These statements have not been evaluated by the Food and Drug Administration. These products are not intended to diagnose, treat, cure, or prevent any disease.
~~~~~~~~~~~~~~~~~~~~~~~~~~~~~~~~~~~~~~~~~~~~~~
I took photos of my forehead with some skin things that have been growing together and getting thick and ''fat'' over the past 5 years. Here are three photos --- first one taken Aug. 31, 2008, before I began taking the resveratrol Super Grape Tonic,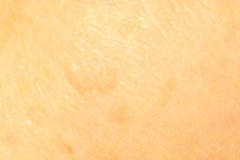 second one taken Oct. 5, 2008,











and the third taken Dec. 2, 2008. I will continue to post photos as the weeks go by. Taking the Tonic is THE ONLY THING I am doing differently.



~~~~~~~~~~~~~~~~~~~~~~~~~~~~~~~~~~~~~~~~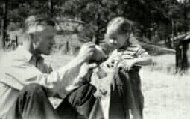 CONTACT ME HERE


Have A Great Story About The Resveratrol Life Extension Tonic?
Do you have a great story about this? Please Share it!
What Other Visitors Have Said
Click below to see contributions from other visitors to this page...

Never Say Die & Can We Slow Aging Not rated yet
Newsweek Magazine Online had a couple of fabulous articles recently about Slowing The Aging Process. Never Say Die -- Step aside, quacks. The …
Post Menopause Sleep Solution Not rated yet
My menopause experience began in late 1999. Thankfully I had been taking Food Supplements since 1973, and the menopause supplements since 1997, so …