Automatic Waterers
MiraFount, the very best
What a dream--- automatic waterers . I have long wanted a horse water system that would be reliable year-round, would eliminate the majority of dirt, dust, and algae in the water, and could run without electricity or high water pressure. Our yak, moms and babies, drink from it as well!



Little mini horse Lacey loves it.



Big QH Tyree loves it!




Doggies love it too!!!!!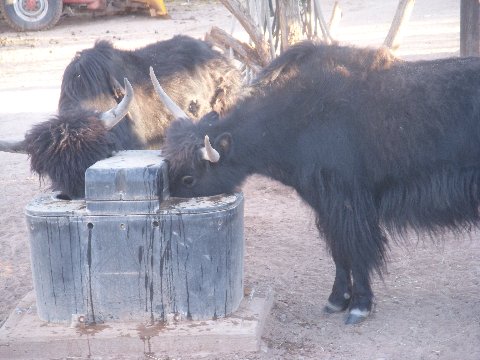 ~~~~~~~~~~~ The Yak took to it right away ((*;*)) ~~~~~~~~~~~

MiraFount is the Answer! Neighbors had them installed in their new barns, and I knew I just had to have a few. Years of breaking ice in the winter, endlessly cleaning water tubs, keeping the ravens from dunking, and usually dropping, their food in the tanks.... yikes!
AND everyone has an endless supply of fresh, cool water~ the blue ball is so easy to see, that you always know that it's working; can't see the ball? Time to see if some dirt from the water supply has gotten stuck, or H2O perhaps stopped. ~~~~~~~~~~~~~~~~~~~~~~~~~~~~~~~~~~~~~~~~~~~~~~~~~
Clicking the link gives Tips for Prevention and ''Cure'' of Equine Colic. This method has given us 99.999% success since 1976.
We also use a great
Non Toxic Fly Spray
, healthy to horses, humans, and the planet!
~~~~~~~~~~~~~~~~~~~~~~~~~~~~~~~~~~~~~~~~~~~~~~~~
We live off-grid and could never use electric tank heaters in winter, so the ice battle was never ending. And all that wasted water-turned-ice! Living in the desert makes one very careful with this precious resource! We needed reliable automatic waterers.
Talk about an Anti Aging experience! Seemed as if the endless water hassles would make me old before my time, LOL! Heaven Forbid that I would put the hose in the water tank and get distracted---i don't like thinking of all the water i wasted over the years!
We had simple automatic water bowls, great for the summer only; but they were exposed to the dirt and ravens and were constantly messy. We LOVE our Ravens, but they do reek havoc on the horse water tanks!
Need automatic waterers near a windmill? Even the smallest water flow will eventually fill a Mirafount; just takes longer than a water source with pressure.
Need automatic waterers that cattle or bison can't destroy? The Mirafount water system is for them too! When properly installed they are nearly indestructible! Bison's large heads probably need the 10'' ball system.
Horses learn to drink right away, as do mules and minis!
Our 30 year old mare had the longest learning curve, she can't see as well now and everything was so new it scared her. The Training Bolt was left in for a few weeks before she finally figured it out.

~~~~~~~~~~~~~~~~~~~~~~~~~~~~~~~~~~~~~~~~~~



Camping With Horses -- a whole lot easier with a Mirafount!!
Visiting horses took to it immediately, and the dogs drink from it too!!





YouTube of Patterson Drinking.

Patterson is the tallest dog, new to our family, and he took to it right away






little Zahdy likes to play AND drink!!




~~~~~~~~~~~~~~~~~~~~~~~~~~~~~~~~~~~~~~~

In today's Financial Crisis, ''The Credit Crunch,'' saving hundreds, or even thousands of dollars each year on your household cleaners could save your budget!!

~~~~~~~~~~~~~~~~~~~~~~~~~~~~~~~~~~~~~~~~~~

GREAT ENTERTAINMENT for Clyde our Mule, who loves to push hard on the ball and then let it go, splashing water droplets everywhere!

~~~~~~~~~~~~~~~~~~~~~~~~~~~~~~~~~~~~~~~~~~~~~~~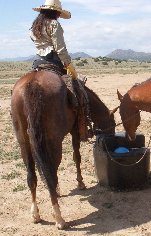 Tyree & Sage drinking from the ''portable'' Mirafount at the making of Las Vegas New Mexico 1875 (2008), Bonanza Creek Ranch, Santa Fe, NM.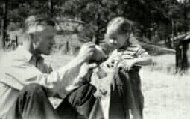 CONTACT ME HERE

---
Please Share Your Special Horse Stories
We'd love to hear your great horse stories, or any ideas about horse care you'd like to share with us!! I know you have plenty of great tales to tell!! Any question or comment you put into the TITLE page will become it's own URL (webpage) so create away!!