Butternut Squash No Bake Cookies
by Jennifer
(New Mexico)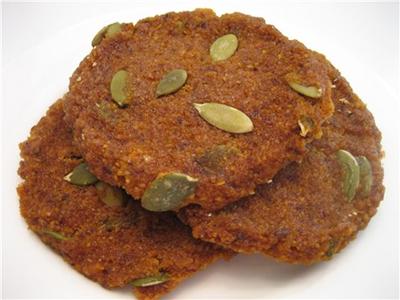 4 C butternut squash, peeled and chopped
1 C raisins
1 orange, juiced
1/2 t nutmeg
1 t cinnamon
3 T raw honey

Mash squash in food processor until smooth. Put in a separate bowl. Process raisins and orange juice until smooth. Add raisin/orange mixture, nutmeg, cinnamon, and honey to the squash, and mix thoroughly.

Spoon 2 Tablespoons of the mixture onto a dehydrator tray. Press each cookie to a 1/2 in. thickness. Dehydrate cookies at 115 degrees for 4 hours. Flip cookies and dehydrate for another 10 hours.

IF YOU DON'T HAVE a Dehydrator, Click Here for some good alternative ideas, or do a Google search on "dehydrate food without a dehydrator"

Join in and write your own page! It's easy to do. How? Simply click here to return to Recipes.