Staying on a bouncy horse...bareback!
by Ally
(Virginia)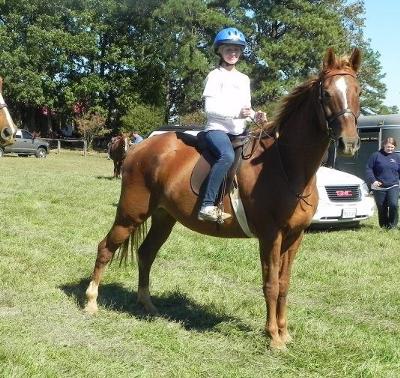 Ok, so one day I decided to take my 13 year old saddlebred/qh gelding out on a trail ride bareback. He has a wide canter that is very rough and a really bouncy trot! So i jumped him a few times over a ditch and on the first jump he cantered after he landed! i am not very experienced... i was half way off his back! and i didnt know what to do cuz i coudnt get back up straight on his back! so i decided i really need to stop him so i braced myself and pulled myself straight and sat up straight and tall and discovered if i just squeeze my knees i can have perfect balance! so i got him to stop and jumped the ditch a few more times. i am very happy now that i discovered that! Now im jumping 3 foot bareback with ease!
Join in and write your own page! It's easy to do. How? Simply click here to return to Horses Are Our Life, Our Love, Our Spirit.